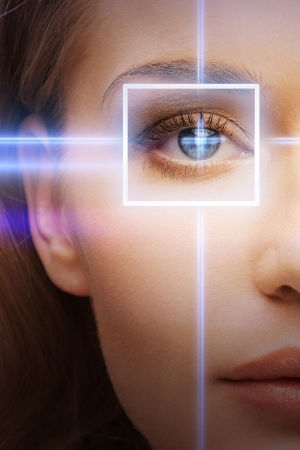 LUTEIN ZEAXANTHIN CAPSULES BY JARROW FORMULAS
Lutein exists in nature with the micronutrient, zeaxanthin and is an antioxidant, orange-yellow carotenoid in plants.
Lutein zeaxanthin softgel capsules by Jarrow Formulas contain 20 mg of high-quality lutein and 1 mg of zeaxanthin from natural marigold extract per softgel capsule. Plant-based lutein zeaxanthin capsules ensure optimal bioavailability or nutrition for the eyes and their vision.
Jarrow is among the leading food supplement manufacturers in the United States and offers an extensive range of high-quality products with an unbeatable price to performance ratio.
LUTEIN, AN IMPORTANT NUTRIENT FOR THE EYES
High concentrations of lutein and zeaxanthin are in the eye's retina, especially in the "yellow spot" (macula), and play a central in preserving our vision or a healthy macula. Here, lutein and zeaxanthin function as a filter for harmful rays and a strong antioxidant, among other things. Lutein and zeaxanthin exist in the eye, but they cannot be produced by the body.
Hormonal changes in old age or an unbalanced diet can lead to a deficiency of these micronutrients. This can lead to poorer eyesight as well as other eye conditions.
LUTEIN FOR HIGHLY STRAINED EYES
Working in front of the PC or watching TV for hours every day can severely strain the highly-sensitive eyes. If this overstraining lasts for a long period of time, it can lead to eye problems, such as a macular degeneration.
For this reason, it is important to have a sufficient and preventive supply of nutrients if the eyes are heavily strained daily by several hours of screen work, for example.

LUTEIN ZEAXANTHIN CAPSULES INTAKE RECOMMENDATIONS AND DOSAGE
As long as you were not given any other specific recommendations by your doctor or therapist, the recommended dose is 1 lutein zeaxanthin capsule for one meal.
Recommendation: Omega-3 also plays an important role for healthy eyes alongside lutein & zeaxanthin. We recommend the UnoCardio Active Mind + Vision Komplex by WHC Nutrogenics as an alternative preparation for the eyes with omega-3 and lutein.