EVE SUPERIOR, simply more than just a normal multivitamin preparation – for WOMEN!
The EVE Superior Women's Multiple Vitamin is a multivitamin or multimineral preparation that was developed for women. We recommend this multivitamin complex for good reason. From our point of view, this is one of the best and highest-quality multivitamin preparations. In terms of ingredients and dosage, this can also be described as unusually cheap.
The mitochondrial blockbusters, alpha lipoic acid and Q10 coenzyme, minerals such as iron and magnesium in their organic and optimally bioavailable form and vitamins in their bioactive coenzyme forms, are contained in this preparation, as are plant extracts to support the bladder and urinary tract.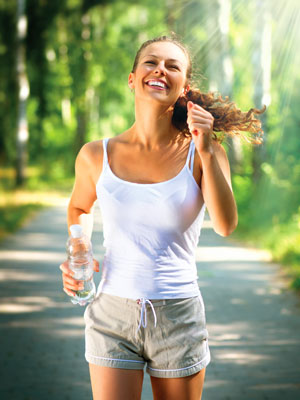 Our decision for Now Foods for good reason
Now Foods, a brand from the USA, is among the leading food supplement manufacturers and has produced pure products of the highest quality for decades. For this, Now Foods decides not to add sugar, salt, wheat, gluten, soy, eggs, milk, shellfish, or yeast. Therefore, Now Foods preparations are also suitable for orthomolecular use by allergy sufferers as well.
Comprehensive effect of the ingredients in the EVE Premium multivitamin complex!
Is a multivitamin preparation absolutely necessary? That is not certain. Can it have a positive impact on your health? It has been confirmed!
Oakley (New England Journal of Medicine 1998) said: "Eat properly and take a multivitamin".
However, the body's ability to optimally utilize it depends on the quality (bioavailability) of the ingredients and on the dosage of the used multivitamin preparation.
EVE Women's Multiple Vitamin by Now Foods contains a unique combination of herbal and plant extracts, especially for the needs of the female body, and offers all vitamins in their activated coenzyme form. That means that the vitamins in this product do not have to be activated and transformed by the body first, but their specific effects can work straight away. Each of the contained vitamins, minerals and plant extracts work on the human body in a different way.
Ingredient: CRANBERRY
This multivitamin preparation contains cranberry extract among other things. Cranberries are rich in mannose, a substance that prevents bacteria from attaching to the bladder and the urethra. As a result, this addition can have a positive effect on the health of these organs.
Ingredient: ZINC BISGLYCINATE
Zinc is the multi-mineral that influences over 300 enzymes in our body. Barely any processes in our body work without zinc. As its optimal available form, which is contained in this product, it gets into most of the cells and tissues in the body, such as hair, testicles, muscles, prostate, pancreas, brain. Zinc activates Vitamin A, controls gene activity, regulates testosterone balance and estrogen levels in the female body, improves insulin function and supports the immune system, to name by a few of its many functions.
Ingredient: ALPHA LIPOIC ACID
This vitaminoid is a fat- and water-dissolving antioxidant and can have a positive effect on inflammations, connect heavy metals in our body, and regenerate other antioxidants, such as vitamin C, vitamin E, glutathione, and Q10 coenzyme. It can optimize the blood sugar and carbohydrate metabolism through the influence of pyruvate dehydrogenase.
Ingredient: VITAMIN B6 AS PYRIDOXAL-5-PHOSPHATE
Vitamin B6 in its bioavailable form is predominantly found in animal foods and is transformed into its activated form, "pyridoxal-5-phosphate" by magnesium and vitamin B2 in the body before it can work. P5P is an important cofactor for our body's protein metabolism. The development and reconstruction of all body tissues, as well as the production of neurotransmitters (messenger substances in our brain that determine our behavior), is dependent on this vitamin. Besides zinc and cysteine, hair and nail growth depends on sufficient quantities of vitamin B6.
Ingredient: IRON AS FERROUS BISGLYCINATE
Even women of reproductive age often have low iron levels. Menstruation and pregnancy consume large quantities of iron. Eve contains this very important mineral in one of the most available and consumable forms.
How exactly is EVE SUPERIOR multivitamin for women used?
One tablet is taken per meal every day for primary prevention of vitamin and mineral deficiencies.
Product descriptions and explanations of the ingredients are taken from the linked www.nutri-direct.com online shop. Additional details about the product can be found in the linked online shop. This product cannot be ordered from PROnatur24 directly, which is why the site is linked to our cooperation partner Natura Trading BV in the Netherlands.