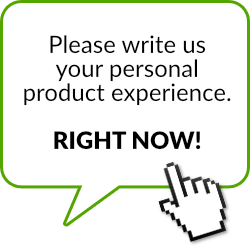 REVIEWS – here speak just our clients without exception!
What our customers experience, say directly and also ask you can see in the overview below.
And what about your experience with our CBD and sustainable health products? Please let us know your personal product experience. With your experience you will actively help us reach more people, wake them up and dare to become active for themselves.
Thank you from the entire CBDprime team!
Total Reviews: 79