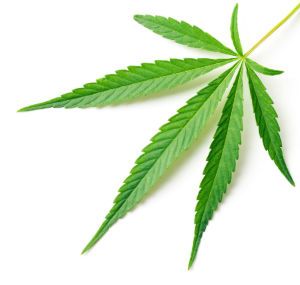 LIPOSOMAL VITAMIN C WITH CBD (90 MG CBD). When an innovative technology combines a powerful antioxidant with valuable cannabidiol!
This vitamin C supplement with CBD combines the powerful antioxidant VITAMIN C, innovative technology and effective CBD. Vitamin C and CBD are transported safely in the body with the aid of the liposomal formula, thus ensuring optimal absorption. Protect your cells from oxidation and free radicals with this spectacular powerhouse. Among all vitamins, the need for vitamin C is highest in terms of quantity. Vitamin C is essential for the human body.
This LIPOSOMAL VITAMIN C WITH CBD is a great addition to our CBD Drops (CBD oils). For the taste of the mix contains a touch of natural fruit flavors. Each bottle of liposomal vitamin C with CBD contains 150 ml of liquid containing 90 mg CBD; produced by Nordic Oil in Scandinavia.
The daily dosing unit (5 ml) contains 3 mg of CBD and 250 mg of Vitamin C. Each bottle contains 30 servings. 
Created by nature - perfected by Nordic Oil
LIPOSOMAL VITAMIN C WITH CBD
These liposomal CBD soft capsules with black cumin oil are an exclusive product of Nordic Oil, produced according to a formula that enhances the effect of the CBD. The softgels contain liposomal CBD, which means that the CBD in the capsules is combined with so-called liposomes.
What are liposomes?
Liposomes are microscopic containers that look like "bubbles" or small spheres, they are used to transport active ingredients inside. The shell or layer of liposomes consists of lecithin, a phospholipid that occurs naturally in the cell membranes of our body. As a result, the body recognizes the liposomes and lets them fuse with our own cells. When the liposomes that carry CBD are transported into our cells, the encapsulated CBD is safely released.
Why liposomes?
Liposomes ensure that the CBD remains intact and protected as they reach the body's own cells where the active ingredient is needed. In this way, the CBD is also protected from the breakdown of digestive enzymes. This improves the bioavailability of the CBD up to 3 times more. It also works faster and has a longer effect, which means that at the end of the day you can take less and still achieve more effect.
DETAILS ON VITAMIN C MULTIVITAMIN WITH CBD
Vegan
No kcal
Lactose free
CBD certified hemp
Fruity and invigorating taste
Full Spectrum Cannabis Sativa Extract
This question is currently not very easy to answer. Basically, the results available so far are promising and the effect of CBD is confirmed in many ways. Cannabidiol (CBD) is a barely-psychoactive cannabinoid of female hemp. From a medical point of view, the anticonvulsant, anti-inflammatory, anxiolytic effect of CBD is known today and it also helps with nausea. Other pharmacological effects, such as an antipsychotic effect, however, are still being explored. In any case, CBD continues to question science.
How can the CBD molecule affect so many different parts of the body? And why does this substance cause partly contradictory effects (such as improving sleep quality and at the same time optimizing wakefulness)? In summary, these questions are often answered by the adaptogenic (= adaptive or modulating) effect of CBD.
Maybe that's why CBD is not so easy to detect medically as the human body can produce cannabinoids themselves, called endocannabinoids, and these are of particular importance in the neural network. Meanwhile, a team of scientists from brain research could typify this substance as a messenger. A messenger that is even able to mimic the intoxicating effects of THC. At this point, it raises the interesting question of how it can be that a natural substance that even the human body can simulate is prohibited by the Narcotic Substance Act, but alcohol is legal despite all harmful effects. Of course – not every question needs a comprehensible answer.
In the course of the Health Claims Regulation, we must appeal to the possible form regarding the healthy effects of CBD on the human body. CBD can have a positive effect on the human nervous system and have a supporting effect here.

What are vitamins?
Vitamins are essential (essential) organic substances that must be supplied to the body in small amounts, ie in milligrams (mg) or in micrograms (μg), regularly with the food. They do not serve as energy suppliers or building materials, but are involved in catalytic or controlling functions. A lack (deficiency) already of a single substance can lead to considerable physiological or psychological limitations.
Less vitamins in our food
Due to the steadily increasing processing of our food, long transport routes and storage, more and more essential vitamins are lost in our food. Or these important vitamins have long been destroyed until they arrive in our body. Unfortunately, the likelihood of missing one or more of these substances is enormous and growing. This fact combined with other risk factors (see risk group) leads to a large deficit of vitamins. Improper storage and preparation can cause high losses in food. The mean value can be assumed to be about 30% losses.
The functions of vitamin C
Vitamin C exerts numerous effects in different organ systems and metabolic processes:
Hydroxylation involving oxygen
Both for the formation of collagen of the supporting tissues (connective tissue, bone, cartilage) and for the maintenance of the normal function of these tissues, it is indispensable (-> formation of hydroxyproline from proline) (see also Stahl / Heseker, 2010, p.135 ). Vitamin C is involved in the electron transfer of the hydroxylation reactions. It is involved in the formation of a key enzyme in cholesterol degradation. It is involved in the conversion of dopamine to norepinephrine. The oxygen-dependent synthesis of epinephrine in the adrenal medulla is only possible in the presence of vitamin C.
Reduction with hydrogen transfer
It is involved in the synthesis of tetrahydrofolic acid from folic acid. It is indirectly involved in the formation of corticosterone. It contributes to serotonin in the hydroxylation of tryptamine (serotonin is a neurotransmitter, it is formed from the amino acid tryptophan). It is involved in the oxidative degradation of the amino acids phenylalanine and tyrosine.
Radical scavengers
The normal cell metabolism and exogenous factors (car exhaust, ozone, cigarette smoke, etc.) lead to the formation of reactive oxygen species in the organism (so-called "free radicals"). These are u.a. destroyed by vitamin C so that they can not exert a destructive effect on biological membranes, proteins and DNA. Together with beta-carotene and vitamin E, vitamin C is one of the natural antioxidants ("radical scavengers"). The cells of all living things are constantly producing oxygen radicals, e.g. act as a messenger (NO) or as a bacterial toxin. On the other hand, they can also be harmful: it can be explained that there is a correlation between the frequency of certain cancers and cardiovascular diseases and the supply of antioxidant vitamins.
Chelating agent
Vitamin C promotes the excretion of toxic heavy metal ions (lead, cadmium, mercury). It promotes iron absorption by forming a chelate complex and promotes the formation of divalent iron. Vitamin C plays an important role in the transfer of iron ions from the plasma protein transferrin into the organ protein ferritin, which is used for iron storage.
Other functions of Vitamin C
Vitamin C suppresses the formation of carcinogenic nitrosamines as a reducing agent. It plays a role in the sealing of capillaries and the activation of thrombin (coagulation acceleration of the blood).
The role of vitamin C in the prevention and treatment of certain diseases (after FOOD IN FOCUS 2003)
A guaranteed supply of vitamin C may reduce the symptoms of colds. It promotes the function of leukocytes (white blood cells) in the defense against infection.
Vitamin C has a beneficial effect on some risk factors for cardiovascular disease.
Vitamin C weakens the damaging effect of free radicals, which reduces the risk of cancer.
A good supply of vitamin C reduces cataracts (cataracts), as antioxidants reduce oxidative damage to the eye lens.
Since vitamin C is an important cofactor in the synthesis of collagen, a key component of the bone's organic matrix, there is a positive association between vitamin C intake and bone density, which in turn could reduce the risk of osteoporosis.
Since diabetes is associated with increased oxidative stress, adequate vitamin C supplementation could be beneficial for diabetic sequelae.
In other diseases or disorders, vitamin C may have a beneficial effect (e.g., prevention of iron deficiency anemia, etc.).
What does "liposomal" mean?
This vitamin C with CBD product from Nordic Oil is a so-called liposomal formula. Liposomes (small capsular structures) are a novel form of drug delivery system that is safer and faster than many other traditional methods. They work by encapsulating the ingredients in liquid form in their nucleus, making them readily available for direct cell uptake. Effective liposomes protect against digestive enzymes and ensure that the valuable substances of our multivitamin preparation reach the body where they are supposed to be. Bioavailability may increase approximately threefold compared to an oil preparation, studies indicate.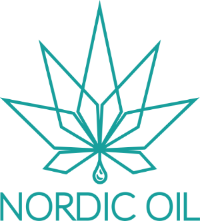 CBD: production using the CO2 method
For the recovery of our CBD oil, we rely on a specific method that uses high pressures and low temperatures to precisely extract and protect the CBD essence. Useful molecules, which are often lost in other methods, are retained and the result is a pure, potent and natural extract.
CBD: cultivation of the plant
The hemp extract comes from plants of certified industrial hemp.
What are the benefits of CBD (Cannabidiol)?
Weed (Cannabis) vs. Alcohol. How harmful is consumption?
So LIPOSOMAL VITAMIN C WITH CBD is stored correctly
Store in a cool and dark area.
Protect from direct sunlight.
Once opened, Liposomal Vitamin C with CBD can be stored in the fridge for up to two months.
Taking Liposomal Vitamin C with CBD for optimal effect
Shake well before use.
5 ml per day with enclosed small measuring cup. One pack is enough for 30 portions or for 30 days / approx. 1 month.
Blogs and documentation about CBD (cannabidiol) obtained from the cannabis plant
CBD in detail
CBD in Nordic Oil's blog
Nordic Oil's CBD Wiki