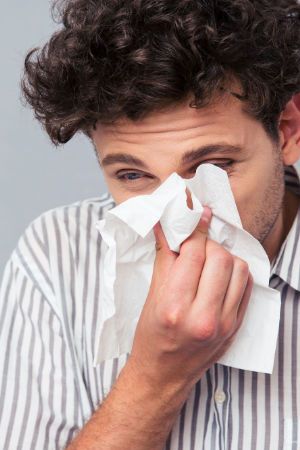 CBD NASAL SPRAY (50 MG CBD) – when innovative technology provides relief for blocked nose!
This nasal spray from Nordic Oil is based on a strong combination of active ingredients, developed so effectively that you can breathe freely again as quickly as possible and become healthy. Each bottle contains 10 ml of liquid with 50 mg CBD.
Annual external laboratory tests ensure that the CBD Nasal Spray meets the European limits for certain contaminants in food. By absorbing the CBD via the nasal mucosa, the active ingredient cannabidiol enters the bloodstream particularly quickly and thus guarantees the fastest possible effect. Supported with eucalyptus and capsaicin for the irritated mucous membrane.
Created by nature - perfected by Nordic Oil
Details about the CBD NASAL SPRAY
Bottle contains 10 ml liquid with 50 mg CBD
Natural full spectrum spray for optimal entourage effect
CBD made of 100% certified European industrial hemp
High salt concentration (1.1%) relieves swelling of the mucous membrane
Xylitol prevents adhesion of bacteria
Eucalyptus oil and capsaicin support irritated mucous membrane
Vegan and lactose-free
Not ionized and not irradiated
This question is currently not very easy to answer. Basically, the results available so far are promising and the effect of CBD is confirmed in many ways. Cannabidiol (CBD) is a barely-psychoactive cannabinoid of female hemp. From a medical point of view, the anticonvulsant, anti-inflammatory, anxiolytic effect of CBD is known today and it also helps with nausea. Other pharmacological effects, such as an antipsychotic effect, however, are still being explored. In any case, CBD continues to question science.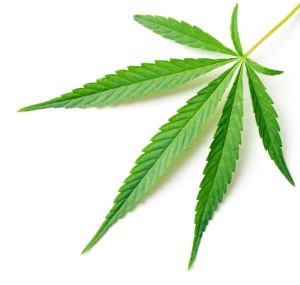 How can the CBD molecule affect so many different parts of the body? And why does this substance cause partly contradictory effects (such as improving sleep quality and at the same time optimizing wakefulness)? In summary, these questions are often answered by the adaptogenic (= adaptive or modulating) effect of CBD.
Maybe that's why CBD is not so easy to detect medically as the human body can produce cannabinoids themselves, called endocannabinoids, and these are of particular importance in the neural network. Meanwhile, a team of scientists from brain research could typify this substance as a messenger. A messenger that is even able to mimic the intoxicating effects of THC. At this point, it raises the interesting question of how it can be that a natural substance that even the human body can simulate is prohibited by the Narcotic Substance Act, but alcohol is legal despite all harmful effects. Of course – not every question needs a comprehensible answer.
In the course of the Health Claims Regulation, we must appeal to the possible form regarding the healthy effects of CBD on the human body. CBD can have a positive effect on the human nervous system and have a supporting effect here.

CBD as a messenger for the human nervous system
To understand the functional principle of CBD, it is helpful to think of the organism as a multitude of complex systems, all communicating and interacting with each other. The interconnected network of these systems is the nervous system with its neurotransmitters. These are messenger substances and serve to forward the signals from one cell to the next. CBD is a special form of this transmitter. Examples of systems associated with the nervous system are:
Immune system
Endocrine system
Cardiovascular system
Respiratory system
and many more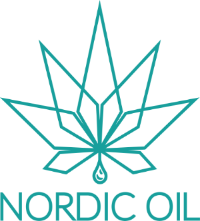 Application of CBD Nasal Spray with 50 mg CBD
The CBD Nasal Spray is intended for use in the nose. Before the first application, pump several times until an even spray mist emerges. For all other applications, the dosing spray is immediately ready for use. Shake nasal spray, hold dosing spray bottle vertically and pump once per nasal opening. Inhale lightly through nose during spraying.
Replace the protective cap after use.
Pump once per nasal opening. Use several times a day as required.
Do not exceed the maximum dose of 20 sprays per day.
Please blow your nose before use.
What are the benefits of CBD (Cannabidiol)?
Weed (Cannabis) vs. Alcohol. How harmful is consumption?
Safety Instructions for the Use of CBD Nasal Spray
The product contains soya.
The product contains gluten.
Keep out of the reach of children.
The maximum dose of 2ml daily must not be exceeded.
The product must not be used during pregnancy or lactation.
Please note that there may be interactions with certain medications, especially psychotropic drugs!
For detailed information, please contact your doctor or pharmacist.
Blogs and documentation about CBD (cannabidiol) obtained from the cannabis plant
CBD in detail
CBD in Nordic Oil's blog
Nordic Oil's CBD Wiki