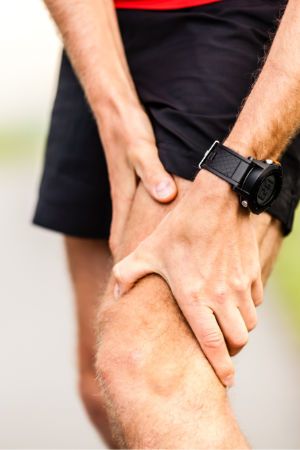 THOR liposomal CBD Gel is a transparent, liposomal and caring gel for your muscles, joints and tendons.
This nourishing gel is named after the famous Nordic god Thor. THOR is a powerful god of war in the Nordic culture and stands for strength, for consistency and for reliability. The THOR gel was developed as a companion through life. Developed to support muscles, joints and tendons, THOR gives energy exactly when you need it and protects against pain and chaos.
Cannabis is commonly referred to as a banned drug, but that is purely the intoxicating part of hemp – the THC of hemp bloom. However, hemp can do much more and has accompanied man for millennia. For example, hemp was an existential component of clothing before it switched to cotton.
The same applies to its impressive benefits for the human organism. Recognizing hemp's healthy effect is the object of extensive research; hemp is also rediscovered through this research. The topic here concerns cannabidiol obtained from hemp, or simply CBD for short – WITHOUT the intoxicating THC effect!
Created by nature - perfected by Nordic Oil
LIPOSOMAL CBD SOFTGEL CAPSULES
These liposomal CBD soft capsules with black cumin oil are an exclusive product of Nordic Oil, produced according to a formula that enhances the effect of the CBD. The softgels contain liposomal CBD, which means that the CBD in the capsules is combined with so-called liposomes.
What are liposomes?
Liposomes are microscopic containers that look like "bubbles" or small spheres, they are used to transport active ingredients inside. The shell or layer of liposomes consists of lecithin, a phospholipid that occurs naturally in the cell membranes of our body. As a result, the body recognizes the liposomes and lets them fuse with our own cells. When the liposomes that carry CBD are transported into our cells, the encapsulated CBD is safely released.
Why liposomes?
Liposomes ensure that the CBD remains intact and protected as they reach the body's own cells where the active ingredient is needed. In this way, the CBD is also protected from the breakdown of digestive enzymes. This improves the bioavailability of the CBD up to 3 times more. It also works faster and has a longer effect, which means that at the end of the day you can take less and still achieve more effect.
This question is currently not very easy to answer. Basically, the results available so far are promising and the effect of CBD is confirmed in many ways. Cannabidiol (CBD) is a barely-psychoactive cannabinoid of female hemp. From a medical point of view, the anticonvulsant, anti-inflammatory, anxiolytic effect of CBD is known today and it also helps with nausea. Other pharmacological effects, such as an antipsychotic effect, however, are still being explored. In any case, CBD continues to question science.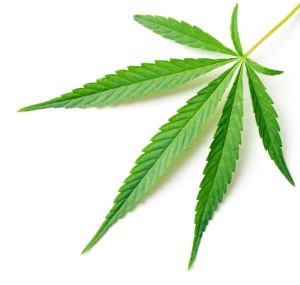 How can the CBD molecule affect so many different parts of the body? And why does this substance cause partly contradictory effects (such as improving sleep quality and at the same time optimizing wakefulness)? In summary, these questions are often answered by the adaptogenic (= adaptive or modulating) effect of CBD.
Maybe that's why CBD is not so easy to detect medically as the human body can produce cannabinoids themselves, called endocannabinoids, and these are of particular importance in the neural network. Meanwhile, a team of scientists from brain research could typify this substance as a messenger. A messenger that is even able to mimic the intoxicating effects of THC. At this point, it raises the interesting question of how it can be that a natural substance that even the human body can simulate is prohibited by the Narcotic Substance Act, but alcohol is legal despite all harmful effects. Of course – not every question needs a comprehensible answer.
In the course of the Health Claims Regulation, we must appeal to the possible form regarding the healthy effects of CBD on the human body. CBD can have a positive effect on the human nervous system and have a supporting effect here.

CBD as a messenger for the human nervous system
To understand the functional principle of CBD, it is helpful to think of the organism as a multitude of complex systems, all communicating and interacting with each other. The interconnected network of these systems is the nervous system with its neurotransmitters. These are messenger substances and serve to forward the signals from one cell to the next. CBD is a special form of this transmitter. Examples of systems associated with the nervous system are:
Immune system
Endocrine system
Cardiovascular system
Respiratory system
and many more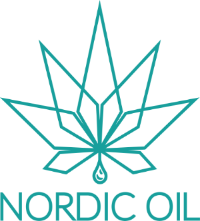 CBD in THOR liposomal gel creates special features
Each pack of THOR contains 50ml gel with 100mg CBD, 1,750mg palmitoylethanolamide and 750mg beta-caryophyllenes.
This consistently high product quality is based on several pillars:
Annual external laboratory tests
Full spectrum Cannabis Sativa Extract
CBD from 100% certified European industrial hemp
Palmitoylethanolamide (PEA) is an endocannabinoid produced naturally in the body that performs important functions in our body. Unfortunately, it is practically no longer contained in our current diet. Beta-caryophyllene is a special essential oil of the cannabis plant and complements perfectly with the other ingredients of THOR.
What are the benefits of CBD (Cannabidiol)?
Weed (Cannabis) vs. Alcohol. How harmful is consumption?
How to store Nordic Oil's THOR liposomal CBD gel correctly
Shelf life 24 months when closed. Shelf life 6 months after opening. Please store in a cool, dark and dry place. Protect from direct sunlight.
Application of THOR CBD gel for an optimal effect
Massage an almond-sized amount of the gel into the affected skin area 2 to 3 times a day.
Blogs and documentation about CBD (cannabidiol) obtained from the cannabis plant
CBD in detail
CBD in Nordic Oil's blog
Nordic Oil's CBD Wiki