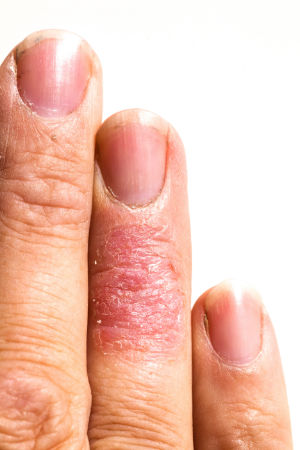 FREYJA CBD ECZEMA SKIN CREAM WORKS AND
HELP WITH ECZEMA. Obtained from cannabis without THC, with the full effect of cannabidiol for sensitive skin prone to dermatitis. Vegan.
FREJYA is one of the CBD skincare products by Nordic Oil. Developed in Scandinavia, this skin cream has a special effect on the skin using the integrating of cannabidiol. This FREYJA skin cream nourishes and cares for sensitive and dermatitis prone skin. Due to the unique ingredients and CBD from the female cannabis plant, this unique FREYJA skin cream can stimulate the healing process and cell regeneration and aid in preventing the buildup of irritation on the skin.
Especially developed against eczema
Registered medical product
50ml product content with 100mg CBD
Suitable for all skin types
100% THC free
Vegan
Laboratory-tested premium quality
New design – same content. The cream nourishes and cares for sensitive skin. The liposomal formula of Freyja can provide optimal skin absorption. The CBD used in the products is free of chemical fertilizers or growth hormones.
Cannabis is commonly referred to as a banned drug, but that is purely the intoxicating part of hemp – the THC of hemp bloom. However, hemp can do much more and has accompanied man for millennia. For example, hemp was an existential component of clothing before it switched to cotton. The same applies to its impressive benefits for the human organism. Recognizing hemp's healthy effect is the object of extensive research; hemp is also rediscovered through this research. The topic here concerns
Created by nature - perfected by Nordic Oil
This question is currently not very easy to answer. Basically, the results available so far are promising and the effect of CBD is confirmed in many ways. Cannabidiol (CBD) is a barely-psychoactive cannabinoid of female hemp. From a medical point of view, the anticonvulsant, anti-inflammatory, anxiolytic effect of CBD is known today and it also helps with nausea. Other pharmacological effects, such as an antipsychotic effect, however, are still being explored. In any case, CBD continues to question science.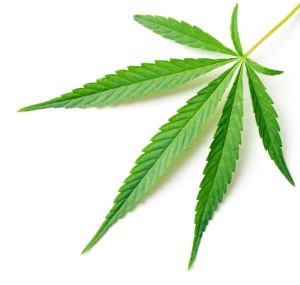 How can the CBD molecule affect so many different parts of the body? And why does this substance cause partly contradictory effects (such as improving sleep quality and at the same time optimizing wakefulness)? In summary, these questions are often answered by the adaptogenic (= adaptive or modulating) effect of CBD.
Maybe that's why CBD is not so easy to detect medically as the human body can produce cannabinoids themselves, called endocannabinoids, and these are of particular importance in the neural network. Meanwhile, a team of scientists from brain research could typify this substance as a messenger. A messenger that is even able to mimic the intoxicating effects of THC. At this point, it raises the interesting question of how it can be that a natural substance that even the human body can simulate is prohibited by the Narcotic Substance Act, but alcohol is legal despite all harmful effects. Of course – not every question needs a comprehensible answer.
In the course of the Health Claims Regulation, we must appeal to the possible form regarding the healthy effects of CBD on the human body. CBD can have a positive effect on the human nervous system and have a supporting effect here.

CBD as a messenger for the human nervous system
To understand the functional principle of CBD, it is helpful to think of the organism as a multitude of complex systems, all communicating and interacting with each other. The interconnected network of these systems is the nervous system with its neurotransmitters. These are messenger substances and serve to forward the signals from one cell to the next. CBD is a special form of this transmitter. Examples of systems associated with the nervous system are:
Immune system
Endocrine system
Cardiovascular system
Respiratory system
and many more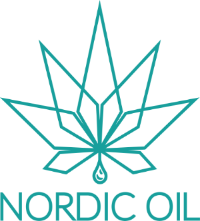 CBD in the FREYJA skin cream creates something special
FREYJA is a skin cream with CBD that supports and helps with eczema. This special skin cream was developed by Nordic Oil in Scandinavia to nourish and care for sensitive and dermatitis prone skin. Freyja is designed to stimulate the healing process and cell regeneration and to assist in preventing the formation of new irritations. Freyja's liposomal formula allows optimal absorption of the skin.
The CBD processed in this skin cream comes from controlled organic cultivation in Scandinavia. As far as the cultivation of the hemp plants is concerned, we pay close attention to quality.
Hemp plants are organically grown
No genetic engineering (GMO-free production)
No chemical fertilizers
No growth hormones
A pack of FREYJA skin cream for ECM (eczema) contains 50 ml. Vegan. 
What are the benefits of CBD (Cannabidiol)?
Weed (Cannabis) vs. Alcohol. How harmful is consumption?
Correctly storing the FREYJA skin cream with CBD by Nordic Oil
Store in a cool and dry place and protect from direct sunlight.
Applying of FREYJA skin cream for optimal effect
Apply the cream 2-3 times daily to affected skin. Avoid contact with mucous membranes and the eyes.
Blogs and documentation about CBD (cannabidiol) obtained from the cannabis plant
CBD in detail
CBD in Nordic Oil's blog
Nordic Oil's CBD Wiki
The active ingredients in the FREYJA skin cream with CBD
The effective ingredients of the FREYJA skin cream from Nordic Oil are:
CBD possesses a broad spectrum of effective mechanisms for care and against many skin diseases. It is anti-inflammatory and an effective antioxidant. CBD uses the body's own cannabinoid system, which regulates, among other things, the renewal of skin cells. It counteracts skin redness and irritation, regulates sebum production, prevents inflammation of the sebaceous glands, promotes wound healing and optimizes the skin's protective film. Learn more about CBD here.
Quercetin is a natural flavonoid, a plant pigment found in tea, oak bark, sea buckthorn, and red wine, among others.
This substance, which belongs to the group of polyphenols, contains a large number of health-promoting effects. Above all, it is one of the most effective antioxidants and thus effectively binds free radicals. These aggressive molecules are permanently formed both in the organism and in our environment (for example, by UV radiation). They are the cause of unwanted reactions in the body and are the main cause of aging, wrinkling, and irritation of the skin. Antioxidants such as quercetin effectively counteract these damaging processes. In addition, it has a protective effect on the vascular system and is currently being researched for its anti-cancer effects.
Tetrahydrodiferuloylmethane / Tetrahydrocurcumin is a product of the active ingredient curcumin from the homonymous turmeric root. It has anti-inflammatory and antioxidant properties and helps lighten over-pigmented skin and age spots. This effect can also have a positive impact on scars and stretch marks.
Linoleic acid is an essential, double unsaturated omega-6 fatty acid. In the body, it is responsible for the stability as well as the elasticity of the cells. Linoleic acid not only protects our skin against light oxidation and skin irritation caused by environmental toxins but also counteracts the development of age spots and blackheads.
Liposomes are small vesicles (= bubbles) that are structurally identical to the cell membrane. They make it easier for Idun to release the active substance through the protective barrier of the skin into the cell and to ensure an optimal supply of both water- and fat-containing components. The combination of these two components forms the protective film of the skin (= hydrolipid film). Thus, liposomes provide a rich supply and skin protection – without leaving a greasy film.