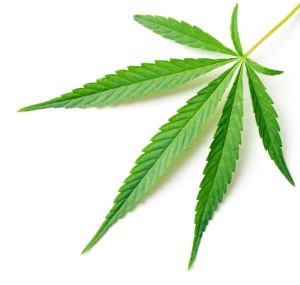 15% CBD OIL DROPS (FORMERLY CBD HEMP OIL) WITH CURCUMIN, PIPERINE AND BLACK CUMIN OIL. With 15 percent CBD content. A union of three unique plants for the best possible support and well-being of humans.
In this hemp oil, Nordic Oil has "married" the knowledge of 3 ancient plants in a single product. The contained CBD hemp oil comes from a full spectrum extract of organically grown and certified hemp from Scandinavia. Curcumin comes from turmeric and piperine was extracted from the black pepper.
In this form and combination of these CBD OIL DROPS are unique and the same applies to the effect to be achieved with this preparation. Nordic Oil relies and relies above all on synergy effects of the three contained plants cannabis, curcumin and black pepper.
Each bottle contains 10 ml of liquid containing 1500 mg of CBD. The integrated glass pipette enables precise dosing and, moreover, provides the highest level of hygienic purity since glass does not interact with other substances.
10 ml bottle with 15% CBD content (1500mg)
Contains about 250 drops (about 6 mg CBD per drop)
Delivery time in Germany 1-3 working days
Suitable for micro-dosing to standard dosing
Laboratory-tested premium quality
Natural full spectrum oil for optimal entourage effect
Made from 100% certified hemp (Cannabis Sativa)
Vegan & gluten free
New formula with black cumin oil
No artificial colourings and preservatives
One drop of CBD hemp oil (15%) with tumeric and piperine contains 5 mg of CBD. The content of the bottle is about 300 drops. 
Created by nature - perfected by Nordic Oil
This question is currently not very easy to answer. Basically, the results available so far are promising and the effect of CBD is confirmed in many ways. Cannabidiol (CBD) is a barely-psychoactive cannabinoid of female hemp. From a medical point of view, the anticonvulsant, anti-inflammatory, anxiolytic effect of CBD is known today and it also helps with nausea. Other pharmacological effects, such as an antipsychotic effect, however, are still being explored. In any case, CBD continues to question science.
How can the CBD molecule affect so many different parts of the body? And why does this substance cause partly contradictory effects (such as improving sleep quality and at the same time optimizing wakefulness)? In summary, these questions are often answered by the adaptogenic (= adaptive or modulating) effect of CBD.
Maybe that's why CBD is not so easy to detect medically as the human body can produce cannabinoids themselves, called endocannabinoids, and these are of particular importance in the neural network. Meanwhile, a team of scientists from brain research could typify this substance as a messenger. A messenger that is even able to mimic the intoxicating effects of THC. At this point, it raises the interesting question of how it can be that a natural substance that even the human body can simulate is prohibited by the Narcotic Substance Act, but alcohol is legal despite all harmful effects. Of course – not every question needs a comprehensible answer.
In the course of the Health Claims Regulation, we must appeal to the possible form regarding the healthy effects of CBD on the human body. CBD can have a positive effect on the human nervous system and have a supporting effect here.

CBD as a messenger for the human nervous system
To understand the functional principle of CBD, it is helpful to think of the organism as a multitude of complex systems, all communicating and interacting with each other. The interconnected network of these systems is the nervous system with its neurotransmitters. These are messenger substances and serve to forward the signals from one cell to the next. CBD is a special form of this transmitter. Examples of systems associated with the nervous system are:
Immune system
Endocrine system
Cardiovascular system
Respiratory system
and many more
INGREDIENTS CURCUMIN AND PIPERINE IN DETAIL
In the following, these two components are explained and what effect is now known. Further links to the corresponding studies are included.
Turmeric and curcumin
Turmeric (Curcuma Ionga), also called Indian goldenseal or yellow ginger, is a plant of the ginger family. Curcumin is the central molecule within turmeric, the carrier of many health-promoting properties as well as the yellow colorant of the root. Numerous positive effects of curcumin on a wide variety of diseases have already been documented in extensive studies.
Curcumin and arthrosis
The evaluation of several studies showed that curcumin can reduce the pain in osteoarthritis and improve the mobility again. Furthermore, no significant difference was found between the activity of curcumin and analgesics. Link to the overview study: https://www.ncbi.nlm.nih.gov/pmc/articles/PMC5003001/
Curcumin and Alzheimer's
In a 2012 study, the effects of curcumin on Alzheimer's disease were investigated. The conclusion was that treatment with curcumin in the daily routine therapy could increase the quality of life and everyday competence of the patients and reduce the burden on the caregivers. Link to the study: https://www.ncbi.nlm.nih.gov/pmc/articles/PMC3665200/
Black pepper and piperine
Black pepper (Piper nigrum) is a species of pepper plant. Piperine is the main molecule of pepper and also carrier of its pungent taste. It acts as an excellent bioavailability enhancer, making it perfect for combining with curcumin.
20-fold increased bioavailability
Already in 1998, it was proved that piperine increases the bioavailability of curcumin by 20-fold. One study shows that piperine increases serum concentration, absorption level and bioavailability of curcumin in both rats and humans without adverse effects. Link to the study: https://www.ncbi.nlm.nih.gov/pubmed/9619120
Valuable MCT oil
Triglycerides is a chemical compound of a molecule glycerin with three identical or different molecules of fatty acid. Medium Chain Triglycerides (MCTs) are one molecule of glycerol with three molecules of saturated, medium chain (6 to 10 C-atoms) fatty acids. The advantage of MCT oil lies in its structure: it requires neither bile acid nor pancreatic lipase for cleavage. As a result, they are particularly well metabolised and are therefore used in a wide variety of clinical pictures.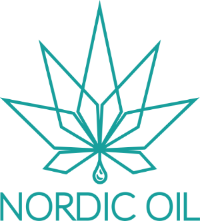 CBD: production using the CO2 method
For the recovery of our CBD oil, we rely on a specific method that uses high pressures and low temperatures to precisely extract and protect the CBD essence. Useful molecules, which are often lost in other methods, are retained and the result is a pure, potent and natural extract.
CBD: cultivation of the plant
The hemp extract comes from plants of certified industrial hemp.
What are the benefits of CBD (Cannabidiol)?
Black cumin oil explained in detail
The CBD Drops are stored correctly by Nordic Oil
Store the product in a cool and dark place. Protect from direct sunlight. Unopened for at least 2 years. Store in a refrigerator after opening and use within 2 months.
Ingestion of CBD Drops for optimal effect
Shake well before use. The ingredients can settle on the floor after a certain time. This is quite normal, after shaking these mix again easily with each other.
For optimal absorption, we recommend placing the drops directly under the tongue. The oral mucous membranes absorb the essence and after 1-2 minutes you can swallow the rest. Since CBD is a fat-soluble molecule, it is still recommended to consume fatty foods shortly before or after. For example, butter, milk, cheese, greasy vegetable milk or nuts activate the fat-digesting enzymes of the body. You can also add the oil to the food, the effect then occurs somewhat delayed.
Blogs and documentation about CBD (cannabidiol) obtained from the cannabis plant
CBD in detail
CBD in Nordic Oil's blog
Nordic Oil's CBD Wiki
Datasheet Ingredient Analysis