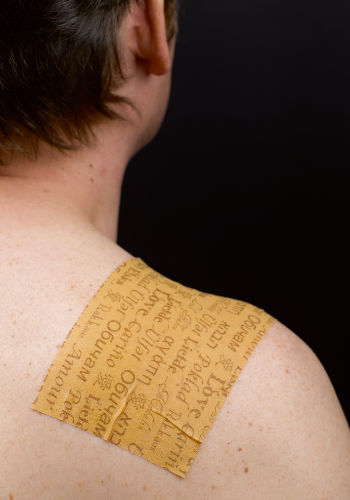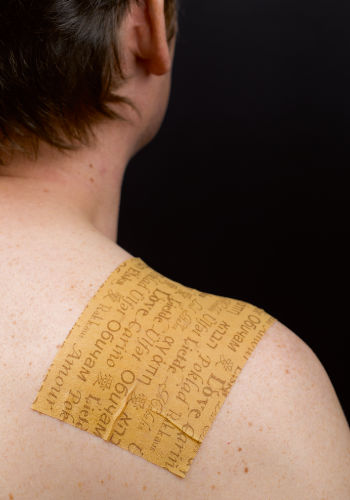 ALLEVI8 PRO from B-Epic is a special energy patch for personal well-being and replaces our previous tapes. ORIGINAL tape from inventor Dr. Kim from Korea / B-EPIC. Latest Relief Strips with 15 pieces per pack. +1 piece per order as gift from PROnatur24® – to risk-free get to know!
Today's modern lifestyle is characterized by hectic pace and pressure to perform. Regular relaxation is increasingly neglected and the typical symptoms of people in our modern society are accordingly. This ALLEVI8 PRO energy patch can be a convenient, new and powerful support or solution to our hectic lifestyle.
ALLEVI8 PRO by B-Epic and inventor Dr. Min-Soo Kim can provide the body with the much-needed relaxation and restoration that the human organism craves. The application couldn't be simpler. Simply peel off the protective film and simply press the energy patch onto the skin and "stick it on".
The aromatic, calming properties of ALLEVI8 PRO can help relieve the body of stress, tension and worry.
With this Tapes ALLEVI8 PRO energy patch, we have decided to expand our activities in building biology for healthy living and sleeping with a new product and thus expand our product portfolio. As usual, direct and easy to order. For a risk-free trial, we include one ALLEVI8 PRO tape free of charge with every order (per order – not per package ordered!).
BEPIC describes ALLEVI8 PRO Relief Strips as follows:
ALLEVI8 PRO temporarily relieves tension, soreness, and stiffness. Our naturally infused, adhesive patches deliver fast-acting, targeted support and natural relief plus a comforting aroma all day or night. Each adhesive patch is specially designed to redirect the body's own heat and energy to the areas on which the patch is applied, naturally amplifying relief and comfort. Plus, the soothing effect promotes stress relief, comfort, and relaxation.
Sensational effect of the original ALLEVI8 PRO by Dr. Min-Soo Kim
Do you feel it's time to relax? Relaxing and enjoying is now the topic. Simple and efficient. If you are often stressed and pressured by a busy, demanding lifestyle – ALLEVI8 PRO can now be your solution. Place it Energy plasters on the part of the body that needs relaxation, that's it. You will feel the tension dissipate.
ALLEVI8 PRO redirects the body's thermal energy to support healing
ALLEVI8 PRO can relieve tension and promote relaxation of the body

ALLEVI8 PRO can have a calming effect on body and mind
ALLEVI8 PRO has a pleasant herbal scent
ALLEVI8 PRO can relieve stress and anxiety
ALLEVI8 PRO is easy and convenient to use at home and on the go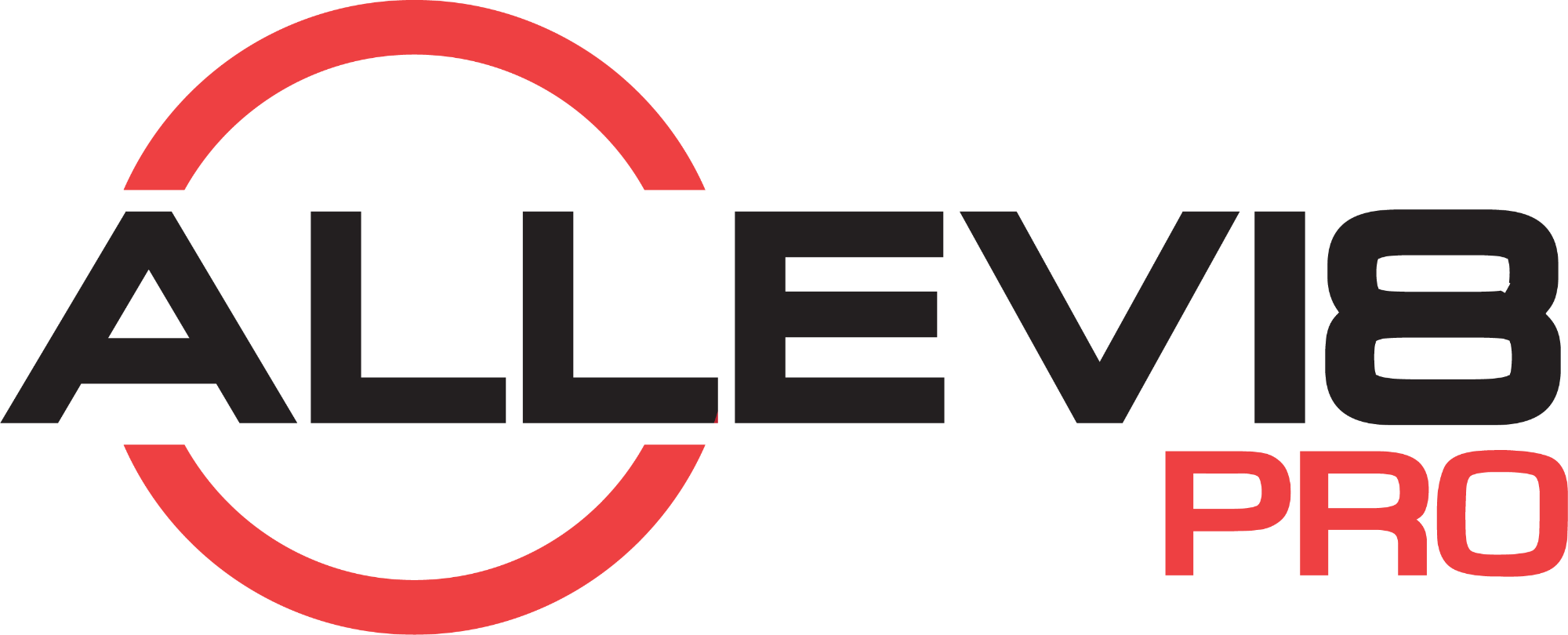 Created in Korea by Dr. Min-Soo Kim, ALLEVI8 PRO is a highly developed high-tech product. ALLEVI8 PRO uses natural elements and energies to create an ideal environment for stress relief. These energy patches or energy plasters can also have a physically calming effect and thus help to deal better with the worries of everyday life.
ALLEVI8 PRO by B-Epic and creator Dr. Min-Soo Kim, Korea
There is a legal regulation that prohibits the description of the effect of a product on health. This is reserved for the pharmacies and here too "promises of salvation" are rather difficult. Imprints such as "Effective" and "If you have side effects, ask your doctor or pharmacist" are very well known and part of every drug advertisement.
It is therefore not possible for us as dealers to list the versatile effects of the ALLEVI8 PRO. However, we can say that this new ingenious patch – just like our previous tape – has already innumerable enthusiastic users worldwide and convinces many people every day, again and again.

Documentation about ALLEVI8 PRO Relief Strips (.pdf)
Information flyer
Instructions for the best possible automatic subtitles in English:
Click the subtitle icon
Click the gear icon
Submenu selection: Subtitles » French » Automatically translate » English
This way the French subtitle will be translated and not the spoken word.