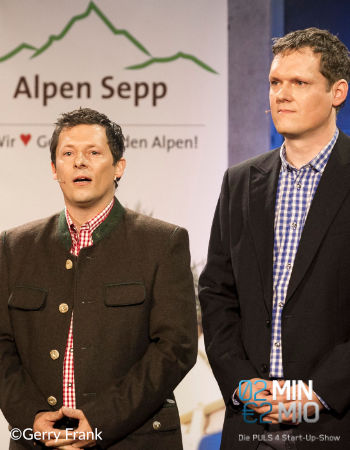 When Alpen Sepp, a pleasure and farming project, suddenly became known in Austria.
PROnatur24 has actively co-operated with the ALPEN SEPP project from the beginning – however, it is about enjoyment and fairness of traditional day-to-day items – cheese and sausages of the highest quality. In the case of Alpen Sepp, these products come straight from the Austrian Alpine region and their cheese and butter contains 100% of the most valuable hay milk.
We knowingly pushed Alpen Sepp's invitation to an investor's pitch on 2 Minuten 2 Millionen to 2017 because the shop's technology was not yet advanced enough for national publicity and high enough views.
Alpen Sepp comes in 1st place with its direct competition in Autumn 2015 in Vienna
The prize that we rejected in Vienna in 2015 for 1st place is now changing. On April 18, 2017, our Alpen Sepp is launching on Austria media with a 20-30 minute-long start-up pitch, seen by over 300,000 people. It is time for people to stop being dependent on regional food (that the buyers have provided for the customers – counting the highest profit margins), they can finally order what is important for people – buzzwords that are often used here are "species-appropriate animal husbandry, BIO quality, happy animals, honest transparent production, no industrial products, etc."
To the pitch on 2 Minuten 2 Millionen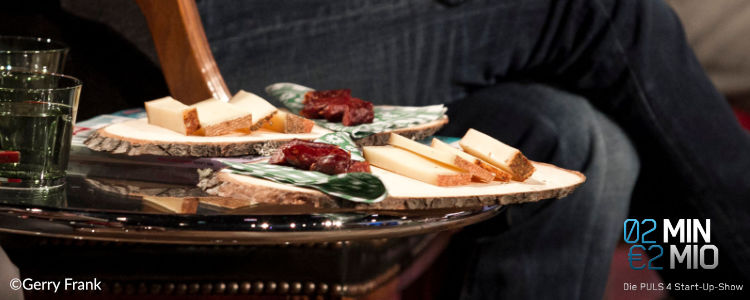 Alpen Sepp pitches for recognition and PROnatur24 celebrates with them!
Alpen Sepp issues a new pleasure box for the start-up pitch on 2 Minuten 2 Millionen – the Investor's pleasure box. That way, viewers get the possibility to discover the same thing on the start-up program – in other words, they can enjoy it like the 5 investors did before on the show.
And we even go one step further. Everyone who orders an investor's pleasure box receives a discount code for a free Aloe Vera Lips lip balm from PROnatur24 after completing their order as a thank you for the order and for supporting the Alpen Sepp pleasure shop. Only the shipping costs remain, which either cost just €3.28 or NOTHING depending on how much you order.
Details of the pitch on 2 Minuten 2 Millionen
Enjoyable products by Alpen Sepp