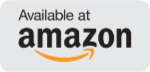 Rough nights incenses – 10 herbs/woods/fruits and two resins in the set
Berk-quality incense
Finest resin incense
For incense on charcoal or mesh plate
Rough nights set
The Rauhnächte (Twelve Days) are described as the days around Christmas, from December 24 to January 6. This is a special time in which the gates to the Other World are wide open. Incenses in this time let you partake in this deep mysticism.
Contents of the rough nights set
Elecampane root – brings sun into the heart and warms the mind
Angelica root – Creates a protective cover from the light
Valerian root – opens the gates to the Other World
Mugwort – To banish ghosts and demons
Amber – Opens ancient knowledge in us and banishes negative energies
Oak bark – Protects and strengthens our resistance and uprightness.
Verbena – Opens the connection to the Other World
Fumitory – Banishes harmful influences
Pine resin – Has a cleansing effect and banishes melancholy and grief
Sweet grass – Invites the good and creates a warm and friendly atmosphere
Juniper berries – juniper needles – Juniper is seen as a protective plant against everything negative. It clears the mind and brings power to resist adversity.